So let me tell you about this gorgeous gay wedding and I mean gay in both senses of the word.
It was such an upliftingly happy day seeing these two gorgeous human beings get married. After the recent bad weather Tom & Lee were realistic about the reality of outdoor photographs if the weather didn't go to plan BUT we had the most beautiful sunshine!!
I first photographed Tom & Lee (or should I say Mr Clark & Mr Clark) 2 years ago. They were models for me for a couple shoot and we had a brilliant time. Back then I didn't photograph weddings but as they walked away they said "if we get married ........... we're booking you!!."
At the time I was blown away by that statement. Half an hour with me and they knew in their heart that I was going to be their photographer when they got married. Wow!
Fast forward to 2017 and who should I get a message off? Yep! Ma boys .......
Tom, his Mum Debbie, sisters Luan and Amy all stayed the night at a pretty cottage near Upper Leigh. Moorcourt House/ Moorcourt Cottages are a proper little hidden gem.
The morning of the wedding was so chilled out. Tom was helping do hair with friend Tara, kids were snacking and messages from friends and family were being read out.
Before long the button holes, wrist corsages and flower girl wands were being delivered by Emilie Duclos Florist and Tom was getting dressed. Time for a few photographs with the wedding party and Debbie before a speedy trip to Burton.
Both Grooms had sourced their suits from Next with purple accessories to complement the colour scheme.
We all arrived at Burton Registry Office around the same time.
The ceremony at Burton Registry Office was just what Tom & Lee wanted, with a few "I love you's" and tears thrown in for good measure.
Afterwards we went out on to the Washlands for group photos.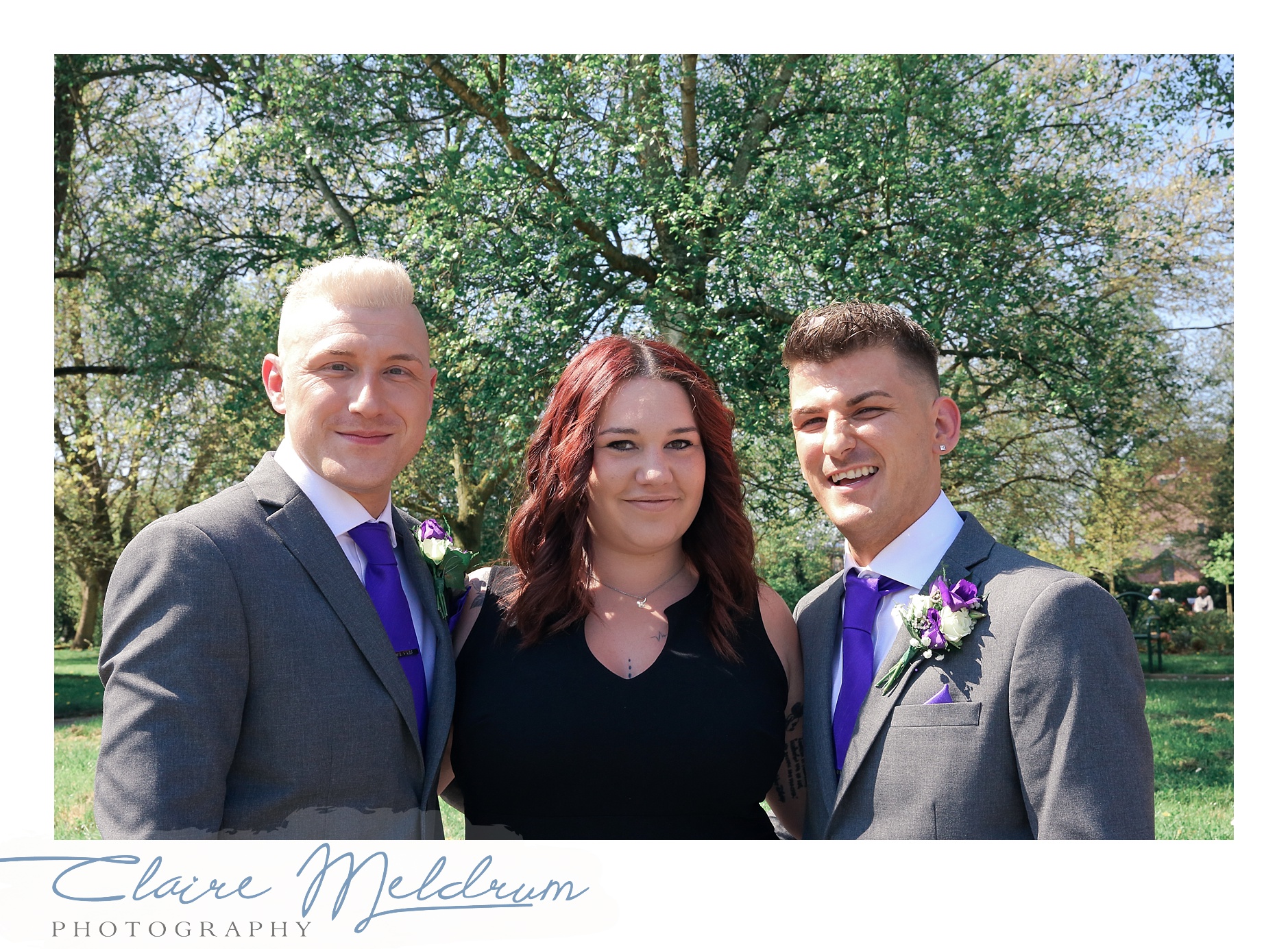 Tap or scroll for more gorgeous images.
Tap or scroll for more gorgeous images.
Tom & Lee then had couple time photos with me before we travelled back to Bradley House Club for Afternoon Tea.
The Club had been decorated with so many personal touches. Tom had made all the place names, they had created their own seating plan, displayed photographs of loved ones who were in their thoughts and the women received some lovely smelling wax melt favours from Bellas Magical Melts.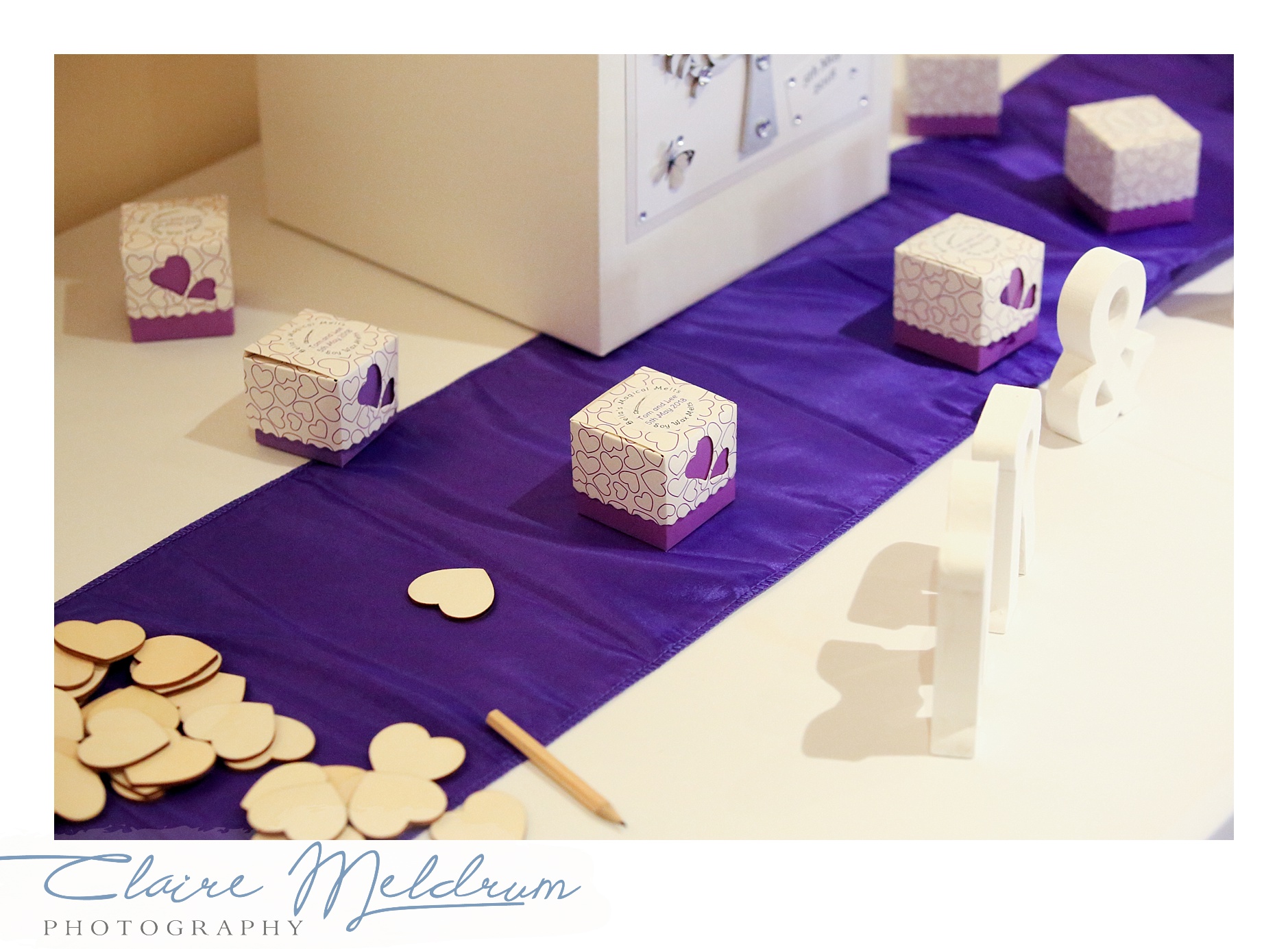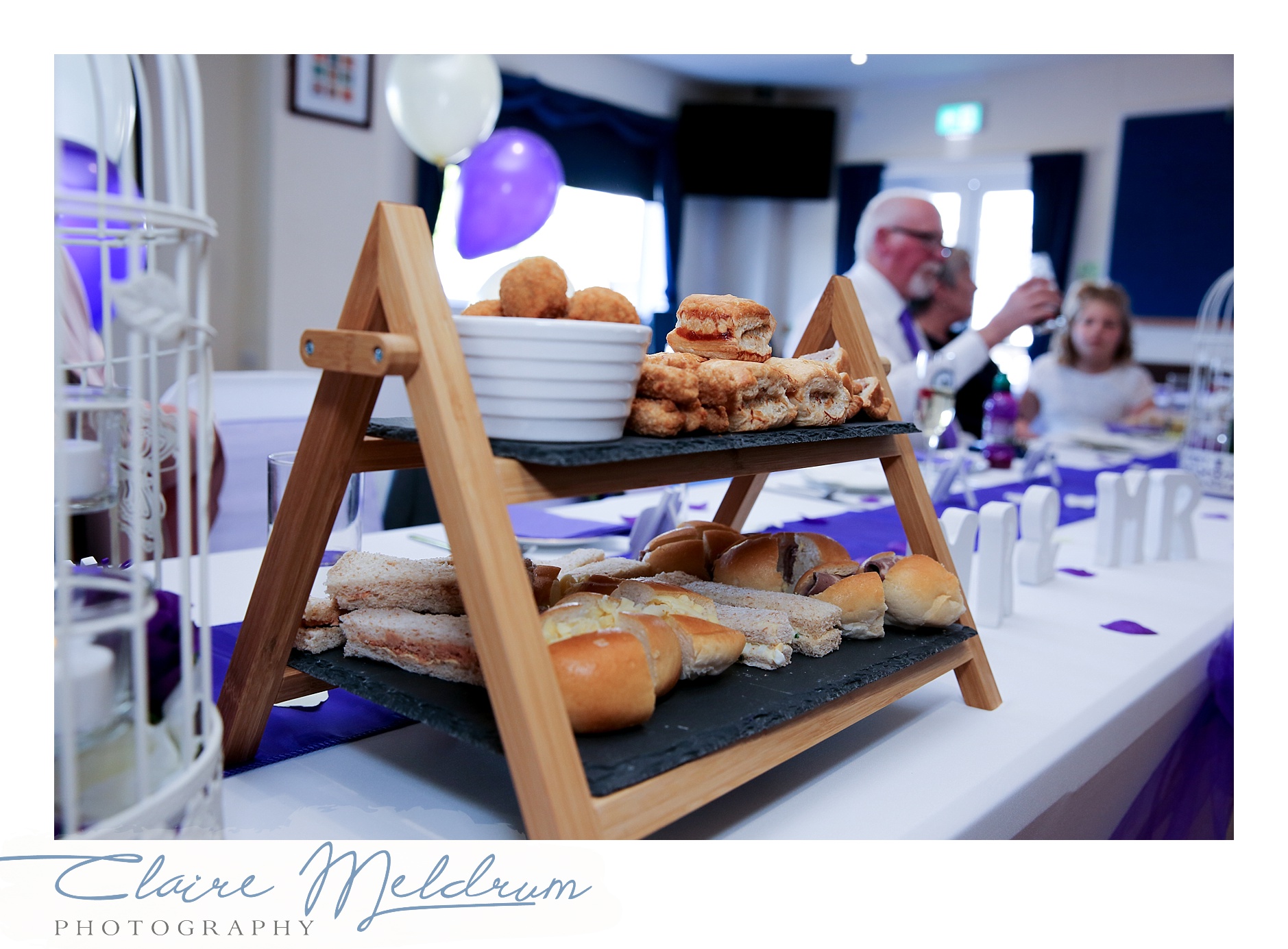 Tap or scroll for more gorgeous images.
To top it off though James (brother of Tom) had made the wedding cake. Hand painted and decorated with fresh roses it was such a lovely personal gesture.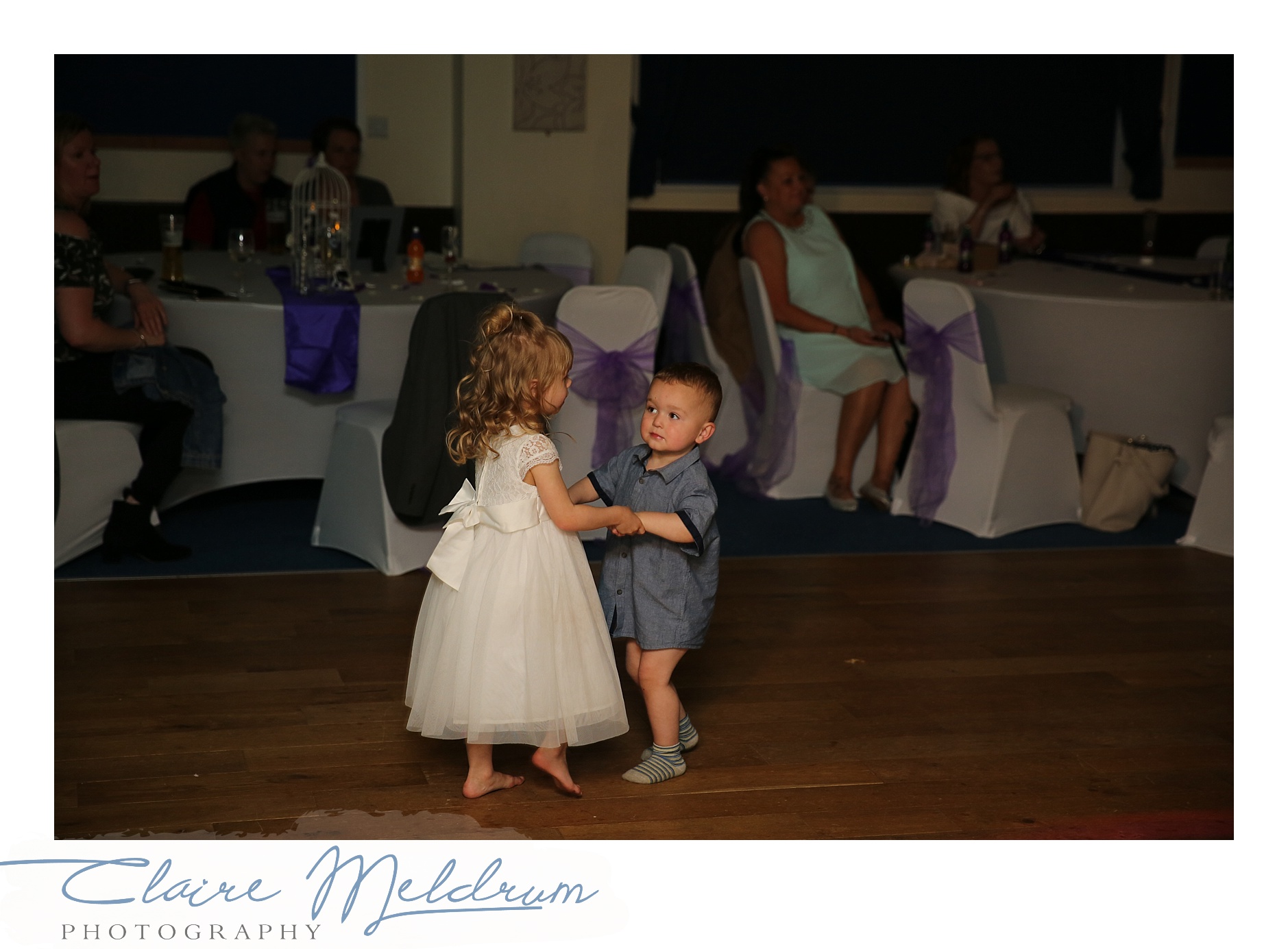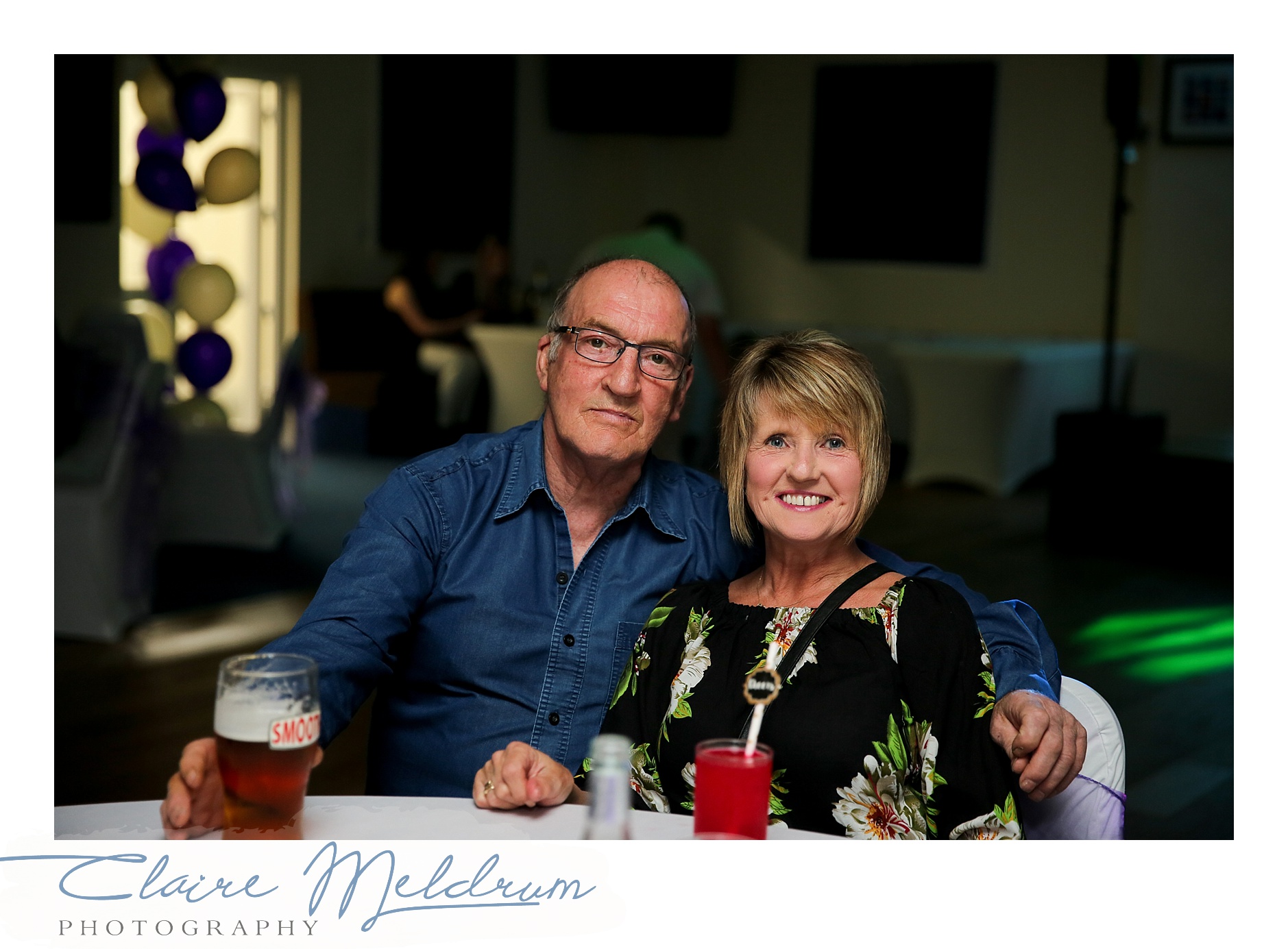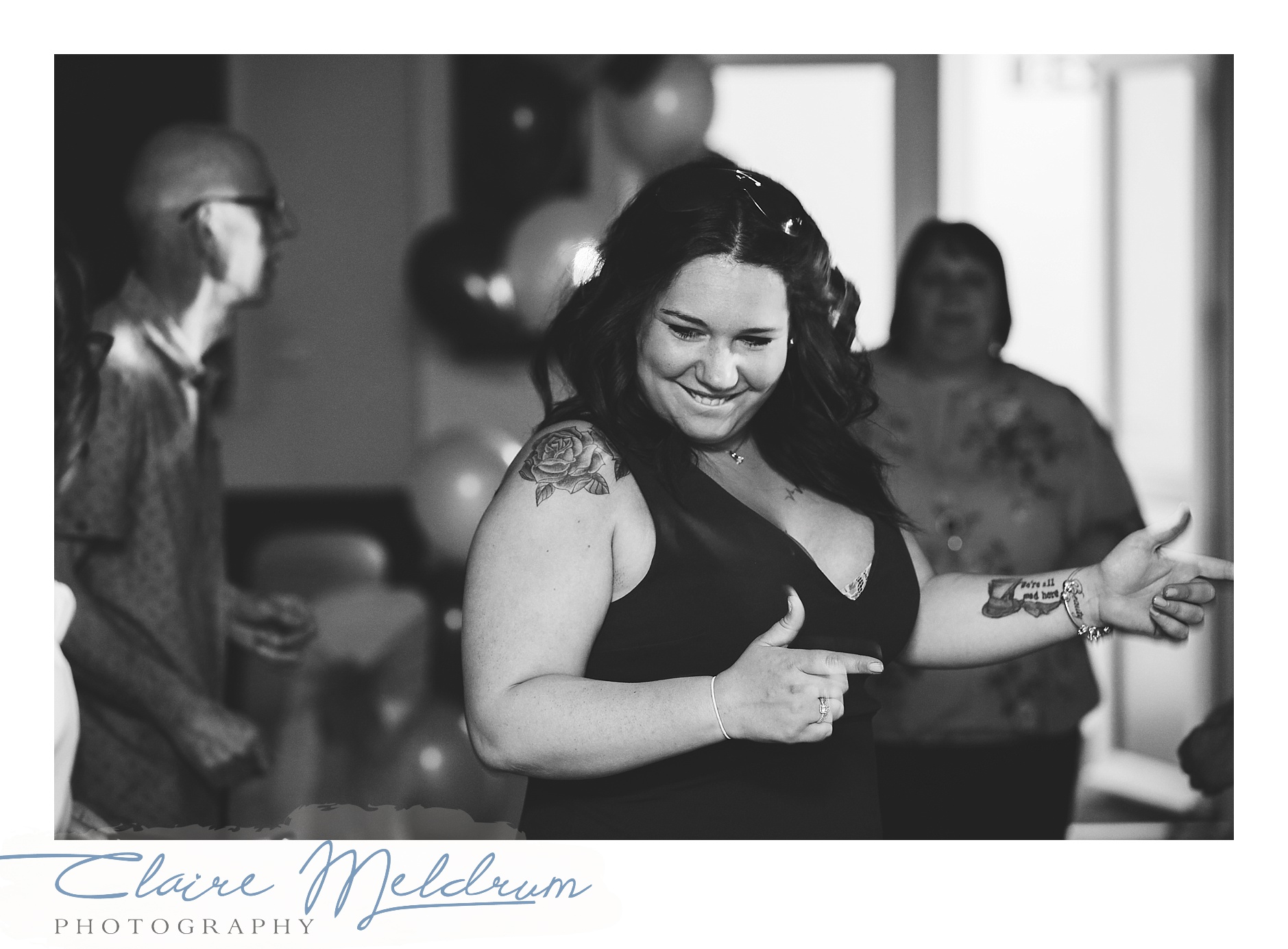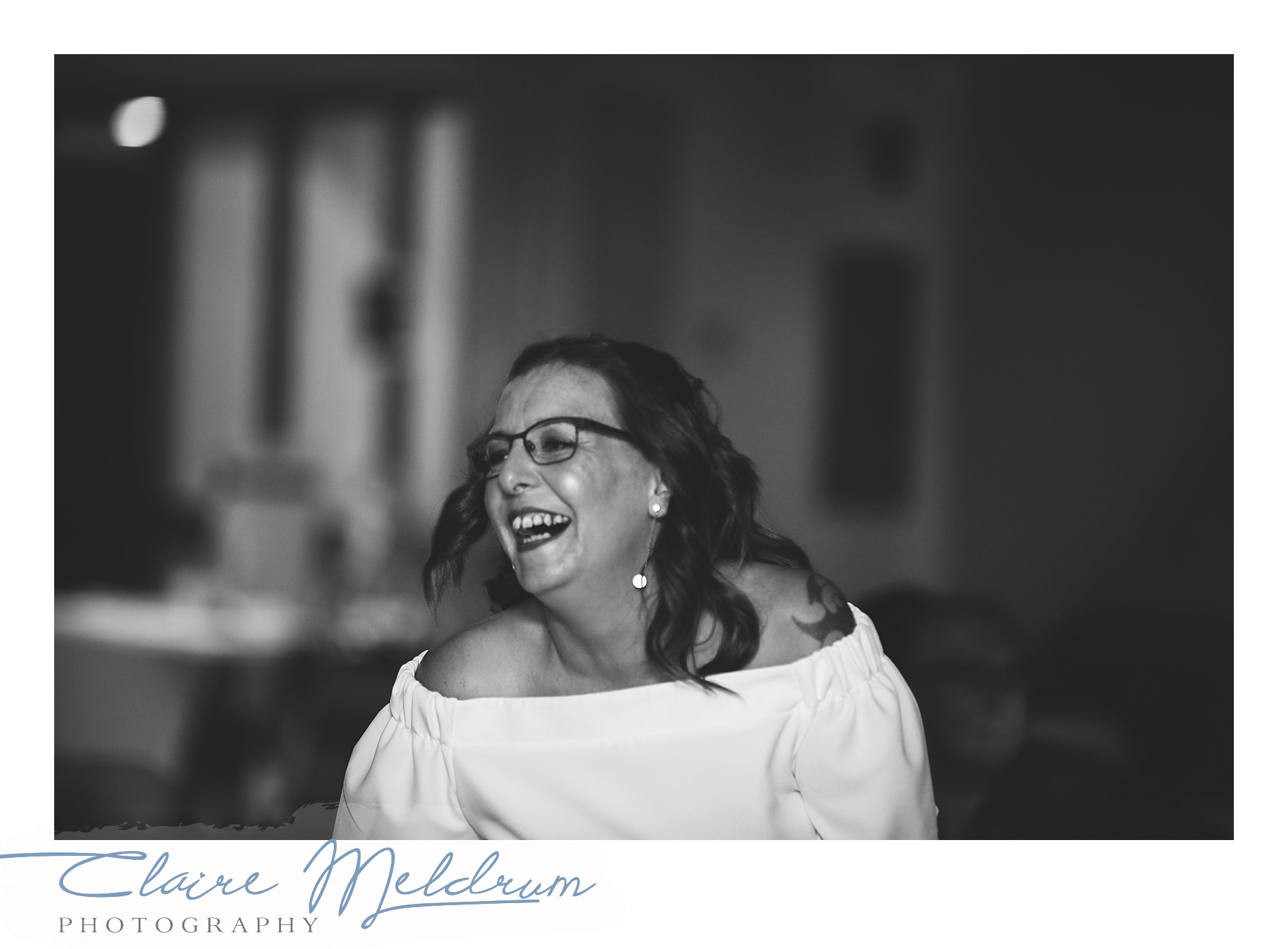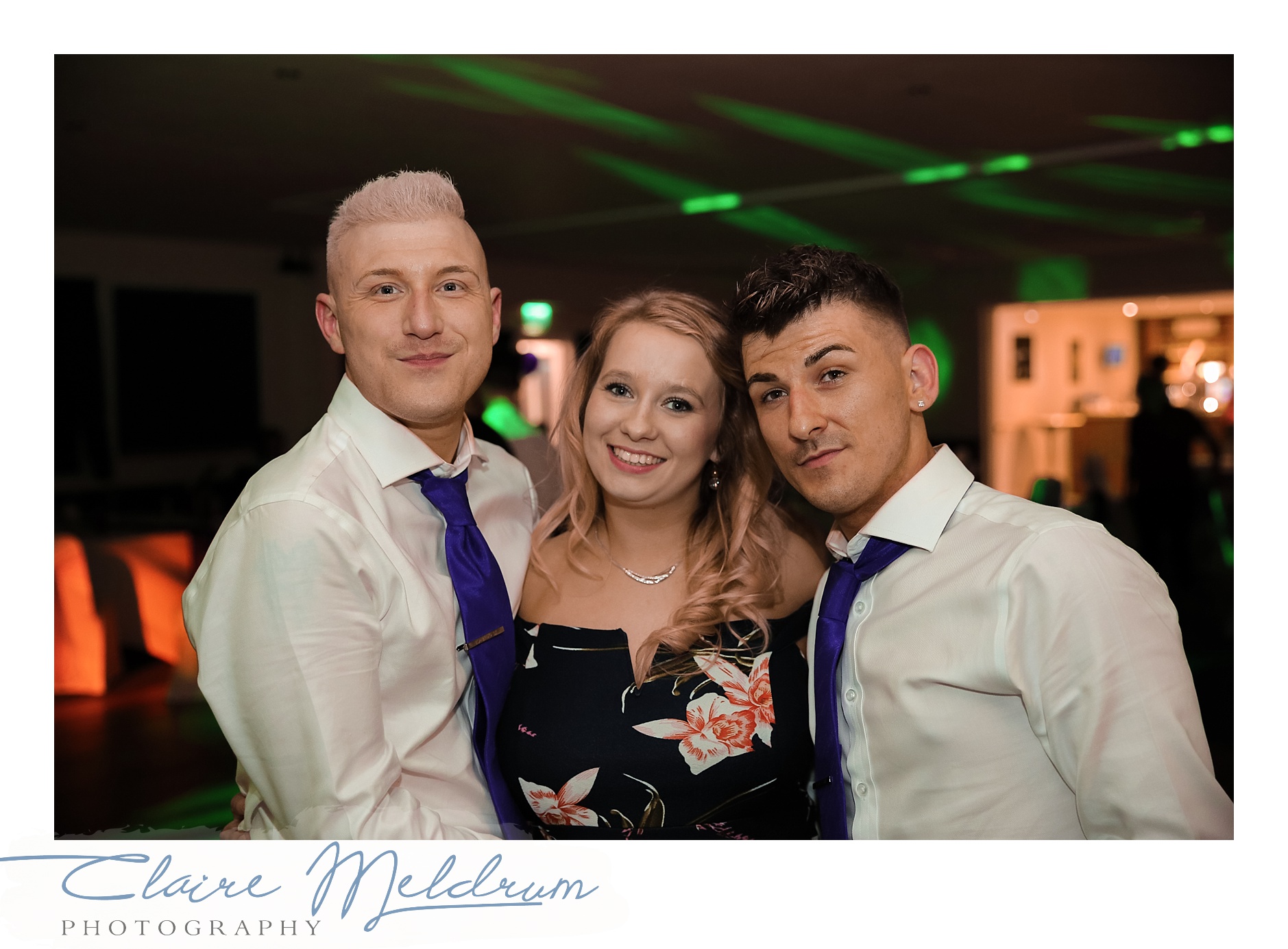 Tap or scroll for more gorgeous images.
DJ Ben got the tunes flowing and when I left after 10pm the guests were throwing some shapes.
What a day. Wishing my "brothers from other mothers" a life filled full of love and happiness.
If you think that my particular brand of relaxed, crazy, informal photography is what you are after. Feel free to drop me a message. I love hearing your plans.
Claire x